Looking to earn some extra income? Have a working vehicle that you're willing to use to drive strangers around town? If you answered yes to those two questions, it might be time you looked into working for Lyft. This Lyft Driver review will show you everything you need to know about how to sign up, get approve, and start driving for Lyft.

Lyft, just like Postmates, DoorDash, and Instacart, is a completely legitimate side hustle where you can make an income working part-time hours. It just comes down to when you are free and willing to work.
Pros & Cons
Pros & Cons of Being a Lyft Driver
Positive
Keep 100% of customer tips
Flexible schedules
Peak Pay and hotspots make it easy to maximize your earnings
Access to affordable health benefits and other services
You can rent/lease a vehicle through Lyft depending on your location
Negatives
No hourly pay means you could spend a lot of time waiting for orders and not getting paid
You can't work unless it's busy or you've signed up for a shift in advance
No reimbursements for things like gas or vehicle maintenance
Letting strangers in your car – this is not necessarily a con
What Is it?
What is Lyft?
Lyft is a ridesharing company that connects riders with drivers based on their location. Lyft drivers work as independent contractors, which offers the flexibility to set preferred hours and availability.
Drivers log into the Lyft app, turn on driver mode and potential passengers appear as ride requests. When the driver accepts the ride request, they pick the passenger up at their preferred location.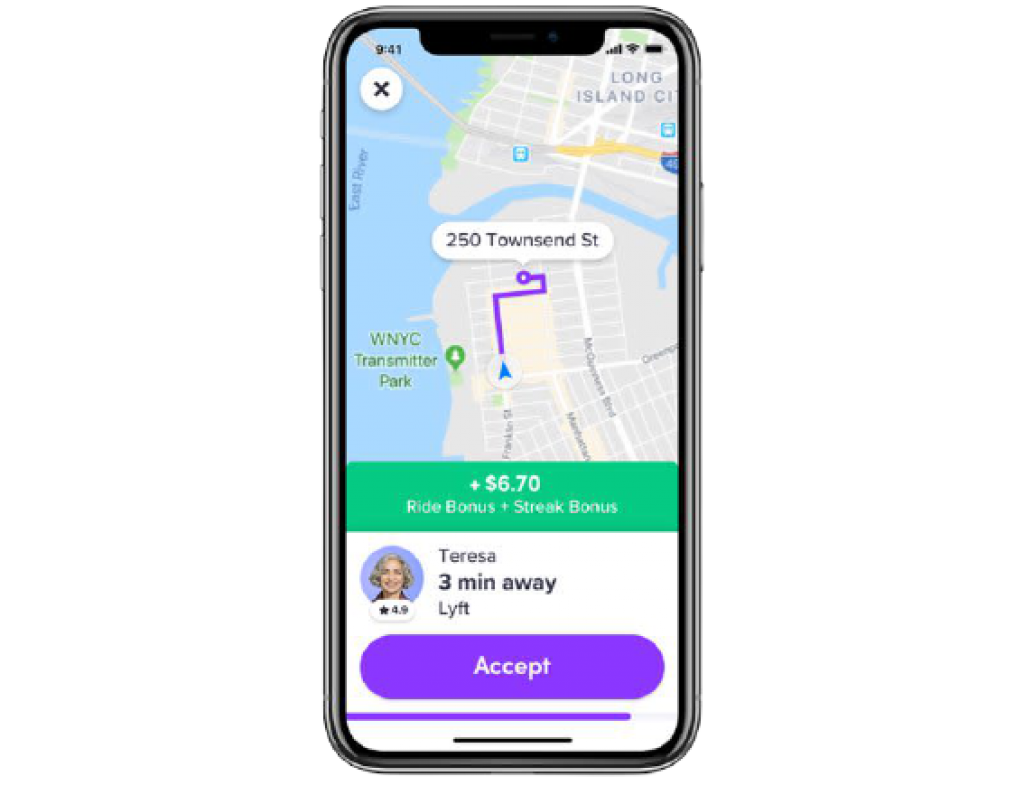 Once the ride is complete, payment is processed automatically through the app. Passengers also have the opportunity to rate and tip their driver once the ride ends. If you do not want strangers in your car, check out other companies like Instacart, Postmates, or DoorDash.
Because of the COVID19 outbreak, Lyft requires all passengers and drivers to wear masks during all trips
Sign Up
How to Sign Up to be a Lyft Driver
It is incredibly easy to sign up to become a Lyft Driver. Just head to their website or click the link below and enter your phone number and click "next" on the homepage.
Lyft is the second largest rideshare service in the United States by marketshare
We may receive compensation if you sign up with this link
Your sign up process should look like the following:
Start the application process on Lyft's website by entering your full name, email address, mobile phone number and the city you plan to drive in.
Next, enter your vehicle's make, model, year, color, number of doors and number of seat belts.
Enter your Social Security number.
Upload a photo of your US driver's license.
Review Lyft's terms and conditions.
Where can you Work?
Where is Lyft Available?
Lyft is currently available in all 50 states in just about every mid-size to major city in the U.S. But to make things even easier, you can quickly find out if Lyft is available in your area by entering your zip code at their website.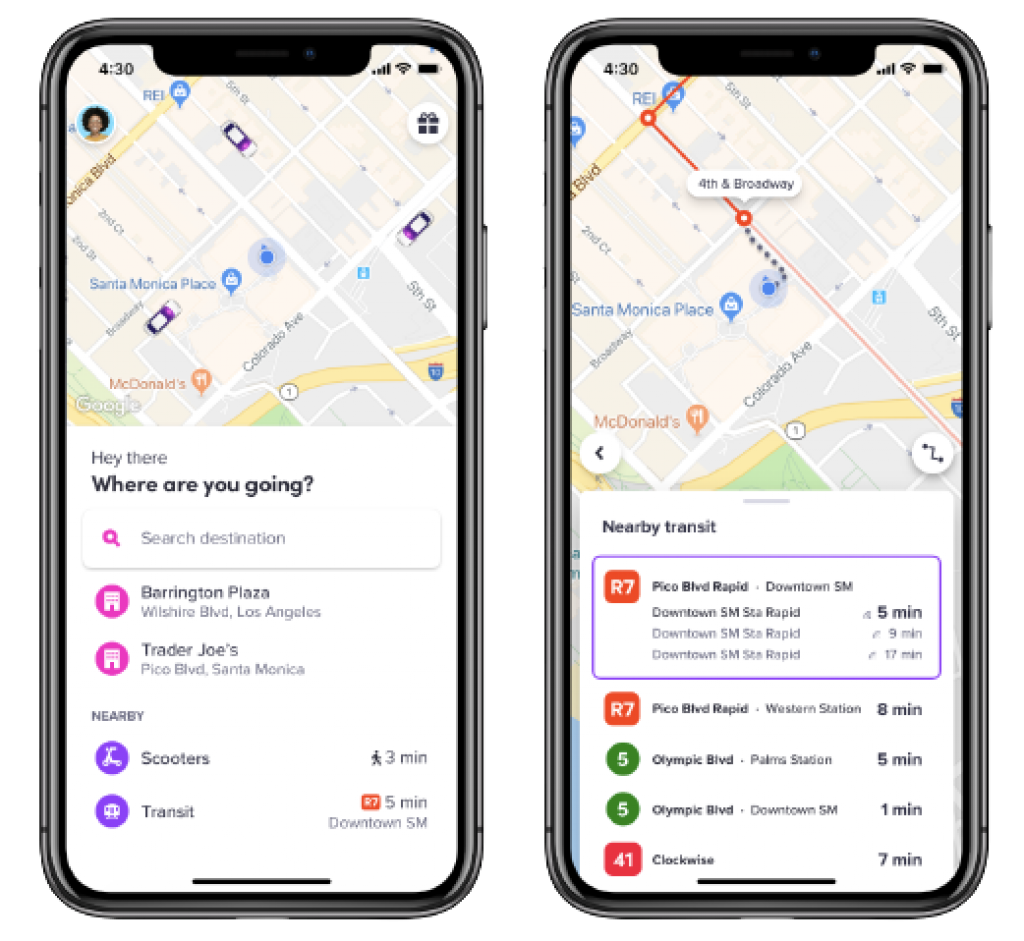 Your zip code is also one of the first things Lyft asks for in the signup process. So you will know right away if the opportunity is even available in your area before you waste your time going any further.
Important
Lyft is constantly expanding, so if it's not available in your city, check back in the next few months because that may change soon!
Payment
How Much Lyft Pays
The amount you make as a Lyft driver depends on where, when, and what you drive. You get paid per ride, but there are a variety of factors that go into establishing that price.
Lyft charges riders a base fare, which is a flat fee just for booking the fare. The base fare varies depending on location. They also charge a cost per mile, which also varies depending on the town you're driving in. The third factor is the cost per minute. All three factors are variable depending on where, when, and what type of car you drive.

Lyft doesn't put a cap on the amount of money a driver can make – but they do limit the number of hours you can work. For safety reasons, drivers are required to take a six-hour break after every fourteen hours they work. You can stay on the road for fourteen hours at a stretch, but then you have to take a break.
Most Lyft drivers report anywhere from earnings $16-$24 per hour; however, this changes based on region and time
How It Compares
How Does Lyft Compare To Others?
Lyft to GrubHub function on very similar business models, but the experience for the drivers are actually quite different. With Lyft, you will always have strangers in your car, while with GrubHub, you will only interact with customers when you are dropping off the food. Lyft also has stricter vehicle requirements as you need to have 4 doors and cannot use a motorcycle or bike. That being said, you generally will earn more with Lyft to make up for those drawbacks.
Lyft Vs. GrubHub
See How They Compare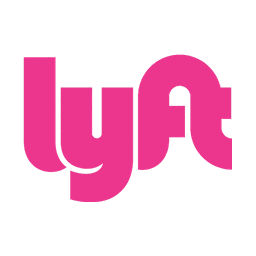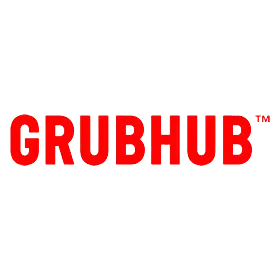 Work Own Hours
Your Hours, Your Time
Required Online Training
Dealbreaker For Some
Health Discounts
Helping you stay healthy
PROS
Drivers can get sign up bonuses
Allows you to rent/lease a vehicle
New laws give drivers more benefits like a minimum wage
CONS
Drivers are responsible for gas, insurance, and care depreciation
Drivers must carry commercial rideshare insurance
Lyft does not limit driver competition

Lyft Driver Review – How To Earn Extra Money As A Driver