Do you want to make some extra money by becoming a DoorDash merchant? In this article, we will tell you everything you need to know about signing up and what it's like to work with this food delivery service. We'll cover topics such as how much you can expect to earn and what kind of support you can expect from DoorDash. So whether you're already a merchant or are just considering signing up, keep reading for the inside scoop!

Pros & Cons
Pros & Cons of Becoming a DoorDash Merchant
Pros
Increased sales
Free marketing
Weekly payouts
Customer support
Cons
Fees
Commission-caps
Reliant on a third-party
Pros:
Increased Sales – When you become a DoorDash merchant, you open your restaurant to a new customer base. People who may not have known about your restaurant or wouldn't have come in can now order your food from the comfort of their homes. This can lead to a significant increase in sales for your business.
Free Marketing – In addition to increased sales, DoorDash can also help you market and advertise your restaurant. When customers search for restaurants on the app, your restaurant will come up with others in the area. You can also include pictures and a description of your food to attract new customers.
Weekly Payouts – As a DoorDash merchant, you'll receive weekly payouts for the orders you fulfill. This is a great way to get a regular influx of cash to help you run your business.
Customer Support – DoorDash offers 24/7 customer support to all of its merchants. If you have any questions or problems, you can always contact someone for help.
Cons:
Fees – One of the drawbacks of working with DoorDash is that there are fees associated with each order. These fees can affect your profits, so you'll need to consider them when pricing your food and/or products.
Commission Caps – In addition to the fees, DoorDash also caps the commission you can earn per order. If an order is particularly large or complicated, you may not make as much as you would like.
Reliant on a third-party – When you work with DoorDash, you rely on a third party to deliver your food. This can be problematic if there are any issues with the delivery (e.g., if the driver gets lost, if the food is delivered late, etc.). You may not have much control over these types of situations, which can lead to frustrated customers.
How does it work?
How does being a DoorDash Merchant work?
DoorDash is a food delivery service that partners with local restaurants to provide customers with quick and easy access to their favorite meals.
As a merchant, you will be responsible for preparing the food ordered by customers and ensuring that it is delivered on time. In addition, you will also be responsible for providing excellent customer service.
Depending on your business needs, DoorDash will provide your restaurant with different tools and services depending on your needs.
DoorDash App
With the DoorDash app, your business can get orders through the DoorDash app and use DoorDash drivers to fulfill these orders.
With the app, you can choose from 3 plans: basic, plus, and premiere.
Each plan has its own benefits and drawbacks, so you need to research which plan is best for your business needs.
Self-Delivery
If your business can fulfill orders without using DoorDash drivers, you can sign up for DoorDash Self-Delivery.
With this service, your business can receive and fulfill orders without paying DoorDash as much in commission fees.
Storefront
The DoorDash Storefront is a website that you can use to increase your online visibility and attract new customers.
Your business will be listed on the DoorDash Storefront, and you can include pictures, a description of your food, and more.
DoorDash Storefront charges no monthly software fees, no commission rates on orders, and has no contracts so that you can cancel at any time.
Drive
DoorDash Drive allows customers to order directly from your website, app, or POS system without using the DoorDash app or website. Then, a DoorDash driver will automatically be dispatched to pick up and deliver your order to your customer.
Why should I use it?
Why Partner with DoorDash?
With over 550,000+ different businesses on the platform, DoorDash is the most popular food delivery service available, and partnering with them can be a great way to boost your revenue.
On average, businesses witnessed an average of 26% more sales once they signed up and added their store on DoorDash's platform.
Fees
DoorDash Merchant Fees
As a DoorDash merchant, you will be charged different fees depending on the services that you use.
DoorDash App
Every time an order is delivered, DoorDash will take a 15%-30% fee, depending on your chosen plan. A 6% flat fee will be charged for all pick-up orders regardless of the plan that was chosen.
Basic
Plus
Premier
Delivery commission rate
15%
25%
30%
Pickup commission rate
6%
6%
6%
Reach customers with
DashPass
No
Yes
Yes
A bigger delivery area to reach more customers
No
Yes
Yes
Accept 20 orders per month or you pay zero commissions
No
No
Yes
Average delivery fee paid by your customers
Higher
Standard
Lowest
Self-Delivery
When using your own drivers, a 6%-12% fee will be charged when an order is placed through DoorDash. Your business can keep all additional tips and driving fees you may set on top of your customer's food purchase.
Storefront
DoorDash charges no fees to use the Storefront, so you will only need to cover the credit card processing fees, which are 2.9% + $0.30 per order.
Drive
DoorDash Drive charges a flat rate of $6.99-$10.99 per order when using its drivers.
Sign up
How to Sign up for DoorDash as a Merchant
Enter your business information
Enter in your business information, which includes its legal name, address, phone number, and business type (i.e., restaurant, liquor store, grocery store, etc.)
Enter your contact information
Enter your personal contact information, so you can create an online account to sign into DoorDash's Merchant portal.
Choose a plan
Choose a plan that is right for your business and its needs.
Add your menu
Add your menu, business hours, type of business, and number of locations.
Add your banking information
Add your business' banking information, so you can get paid once someone orders through the DoorDash platform.
DoorDash vs. The Competition
DoorDash vs. Uber Eats
When comparing DoorDash and Uber Eats' merchant programs, almost all the fees are the same. The only exception is that Uber Eats charges only 2.5% instead of 2.9% for credit card processing. However, trying both platforms may be in your best interest as potential customers may use one over the other.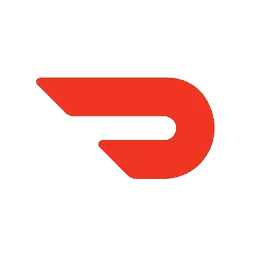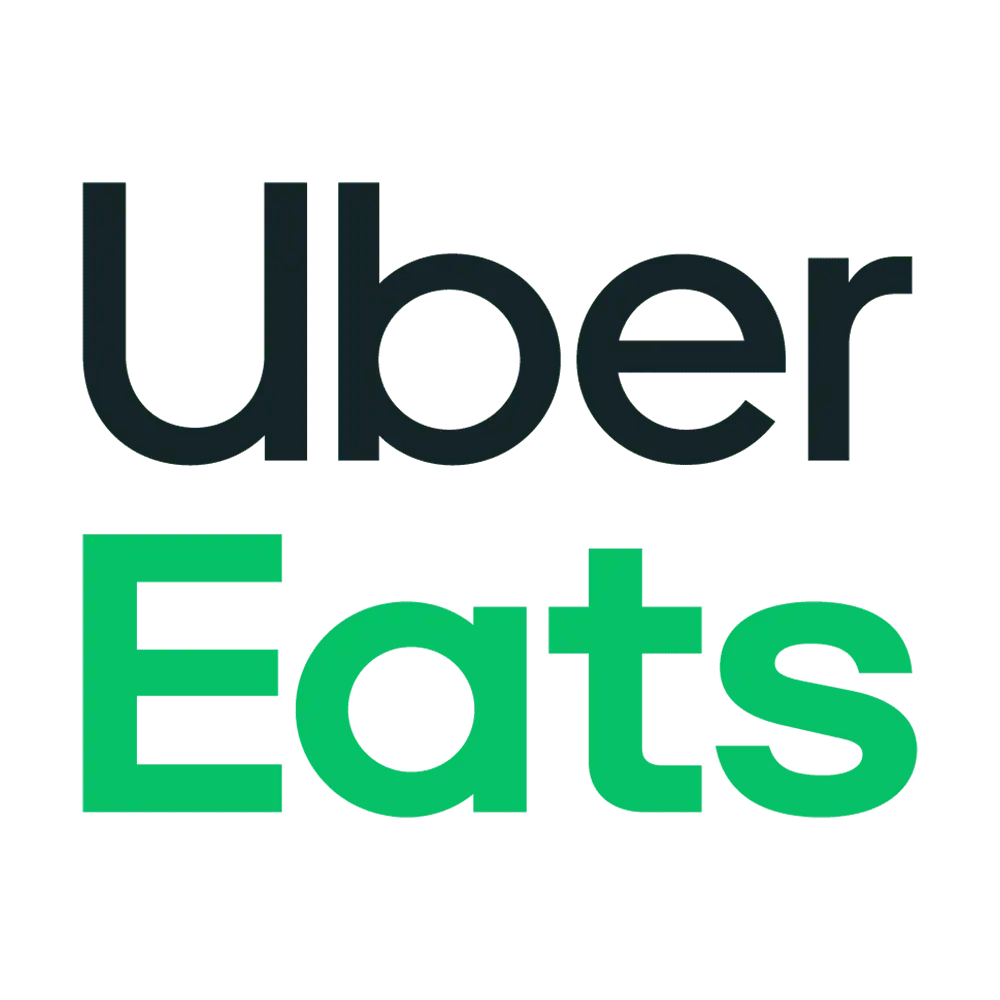 Increased business revenue
Bonus
Is there a bonus for adding my business on DoorDash?
Yes, there is a bonus! DoorDash currently offers new merchants 0% commissions taken for the first 30 days of launching your store on DoorDash.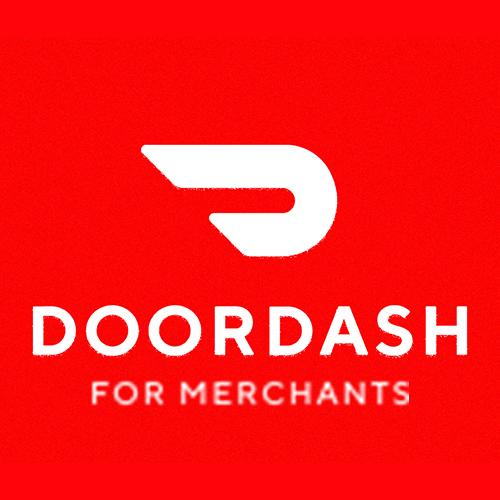 Get 0.00% commission charged for 30 days when you sign up and list your business on DoorDash.
We may receive compensation for links clicked on this post.
Bottom Line
Is DoorDash Merchant right for you?
A great way to increase your business revenue!
DoorDash is a great option for restaurants looking to earn extra income. Not only is it an easy way to get your food in front of new customers, but you also have the potential to make more money than you would through traditional delivery services. Sign up today and see how DoorDash can help your business grow!
Pros
Reach new customers
Free customer support
Fast & quick payouts
Free marketing
Cons
Fees
Occasional commission caps
Reliant on a third-party company
FAQ
DoorDash Merchant FAQ
How do merchants pay DoorDash?
DoorDash will deduct the fees from your total sales. For example, if an order totals $100 and DoorDash's fee is 20%, then DoorDash will keep $20, and you will receive $80.
How do I start a DoorDash business?
To start a DoorDash business, you must sign up as a merchant on the DoorDash website. Then, you will need to create your store on the DoorDash Storefront. Once your store is created, you can start receiving and fulfilling orders through the DoorDash app.
Do restaurants rate Dashers?
Yes, restaurants can rate Dashers on a scale of one to five stars and block specific Dashers if they would like.
How does DoorDash integrate into my POS system?
DoorDash integrates with many popular POS systems, such as Toast, Square, and Clover, and more are added every week!

DoorDash Merchant Review: What It's Like & How To Sign Up