Looking for a smart way to earn extra income without compromising your schedule?
Consider driving for DoorDash, which is the leading on-demand food delivery platform transforming how people enjoy their favorite meals.

As a DoorDash driver, you'll have the opportunity to make the most of your free time, catering to the cravings of your community while taking charge of your financial future.
Dive into our 2023 DoorDash Driver Review to uncover the secrets of this increasingly popular side gig and see if it's right for you!
Pros & cons
DoorDash driver pros & cons
Positive
Keep 100% of customer tips
Flexible schedules
Peak Pay and hotspots make it easy to maximize your earnings
Access to affordable health benefits and other services
Earn up to 10% cash back on gas through its partner program
Negatives
No hourly pay means you could spend a lot of time waiting for orders and not getting paid
You can't work unless it's busy or you've signed up for a shift in advance
No reimbursements for things like gas or vehicle maintenance
You probably still have a few questions that need answering before you go and sign up. Doing your research is always a good idea, especially when something sounds too good to be true, so let's continue with this DoorDash driver review.
What is it?
What is DoorDash?
DoorDash is a delivery service that allows customers to have their favorite meals delivered. Traditionally, most restaurants do not offer delivery except pizza and Chinese take-out, but DoorDash has changed that.
DoorDash acts as a food liaison, connecting people with their favorite restaurants through one convenient delivery service.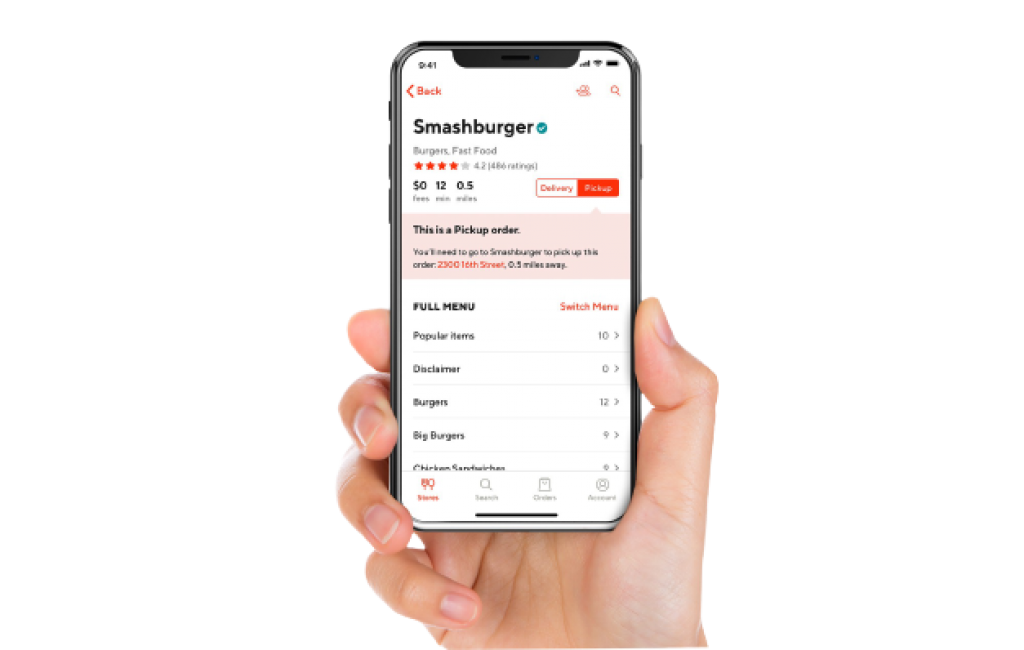 The company provides opportunities for restaurants and drivers-for-hire to profit from the high demand. Thanks to companies like Instacart, Postmates, and other tech powerhouses, it seems everyone is taking advantage of the gig-economy.
With DoorDash, customers get their favorite meals delivered to their door. Restaurants now get to reach more customers, and best of all, you can get a slice of the pie.
DoorDash is currently the leading food delivery app in the United States, with around 50 percent of the market share.
Sign up
How to sign up to be a DoorDash driver?
It is incredibly easy to sign up to become a DoorDash Driver. Just head to their website, click the link below, enter your email, and click "next" on the homepage.
DoorDash is the leading food and drink delivery service in the United States.
We may receive compensation if you sign up with this link
Once approved, you will receive a starter kit, which you can either have delivered to your home or pick it up in person if you decide to attend a DoorDash orientation event. Your starter kit consists of an insulated delivery bag to keep your deliveries fresh and warm. You will also receive a "red card."
The card is a precaution, as most customers pay for their food through the same app they use to request a delivery. This is just one of the many ways DoorDash has its drivers' backs.
Availability
Where is DoorDash available?
DoorDash is currently available in all 50 states in just about every mid-size or major city in the U.S. But to make things even easier, you can quickly find out if DoorDash is available in your area by entering your zip code on their website.
Your zip code is also one of the first things DoorDash asks for in the signup process. So you will know right away if the opportunity is even available in your area before you waste your time going any further.
Important
DoorDash is constantly expanding, so if it's unavailable in your city, check back in the next few months because that may change soon!
Payment
How much do DoorDash drivers get paid?
As it goes with any side hustle, when you deliver for DoorDash, you get out what you put in. The more hours you work, the more money you will make. It is important to note that several key factors affect the amount of money you can make; however, you are paid for the following:
A base pay amount for each completed pickup
A base pay amount for each completed drop-off
A variable amount (paid by the hour) for time spent waiting for the merchant to fill the order
A variable per-mile rate covering the distance between the pickup and drop-off locations
100% of tips from the customer
Although DoorDash's driver compensation algorithm isn't public due to many variables like city, time of day, and more, we know the basic structure of each payout per delivery. It looks something like this:
Base pay + trip supplement + promotions + tips = your per-delivery compensation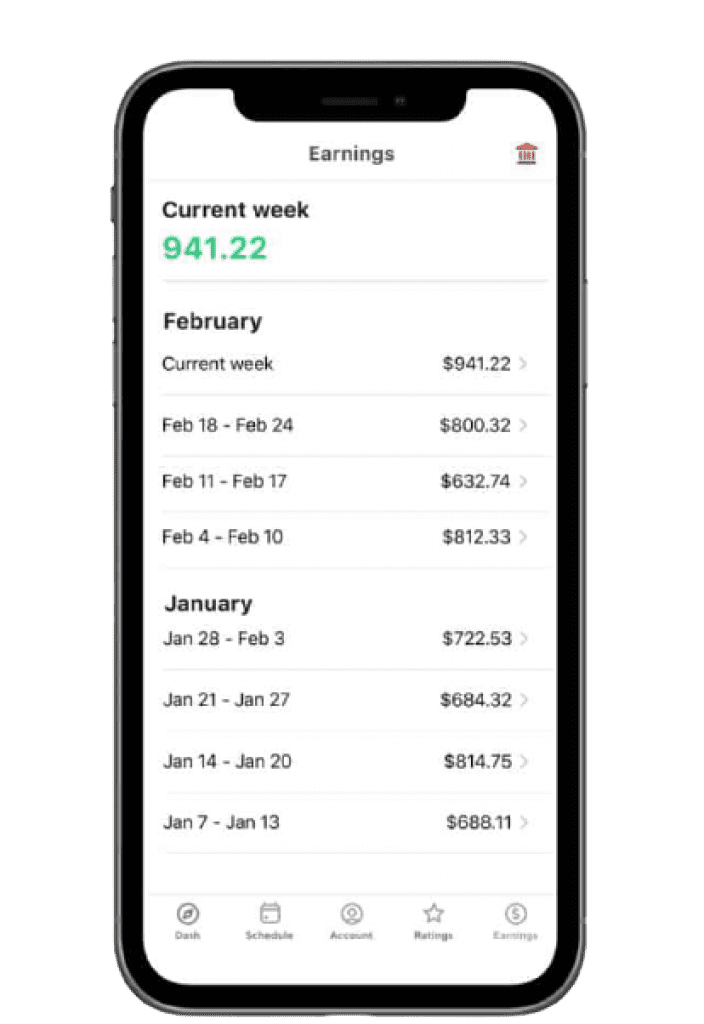 As we all know, peak business hours for most restaurants tend to be weekend dinner hours, which means dashers tend to see an increase in delivery opportunities during these same times. Also, DoorDash includes a pay boost algorithm for each delivery which is determined by things like order complexity and the distance you must travel.
Remember to file your quarterly taxes since you are considered an independent contractor.
DoorDash vs. Uber Eats
How does driving for DoorDash compare?
Choosing between DoorDash and UberEats as a driver depends on your priorities. DoorDash excels in earnings transparency and driver support, making it a top choice for food delivery.
However, Uber Eats may be more appealing to those who prefer the option to diversify with ride-hailing services alongside food delivery, offering a wider range of earning opportunities.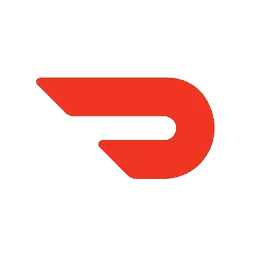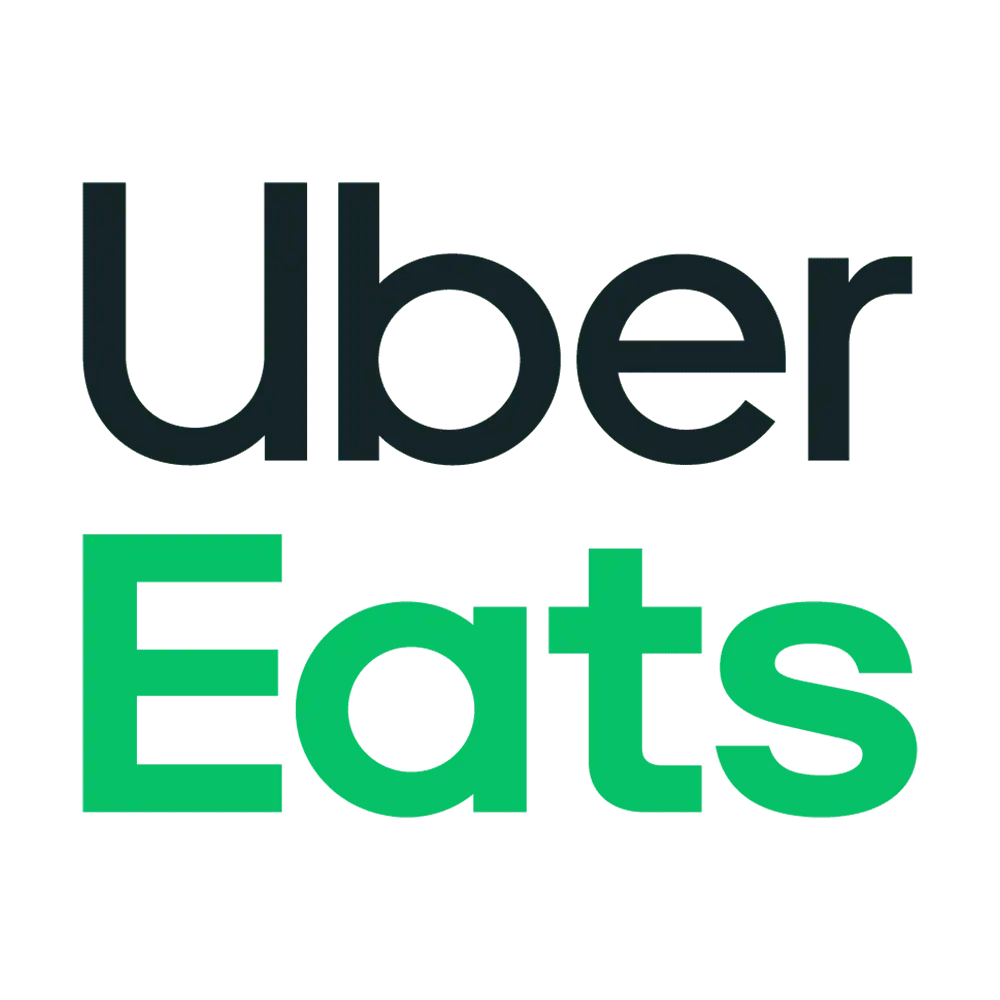 See estimated earnings before accepting a delivery
Multiple payment options (including instant cash out)
If you prefer driving potential customers rather than delivering food, consider driving for Uber or Lyft.
On-demand food delivery services have exploded in popularity in the last year, and this review will help you determine …
Don't have a car? Consider packing groceries for Instacart, where you don't need to leave the store to get paid!
Are you looking for a side gig that offers plenty of flexibility while providing consistent income? Try Instacart. …
Driver's Top Choice
With its flexible scheduling, transparent earnings, and superior driver support, DoorDash stands out as a top choice for earning extra income. The platform's commitment to empowering drivers and prioritizing their needs makes it an attractive option for those seeking a rewarding and convenient way to boost their income.
Pros
Keep 100% of tips
Work whenever you want
Up to 10% back on gas
Cons
Fluctuating income
Vehicle wear and tear
Potential delivery delays

DoorDash Driver Review [2023] – Top Way To Earn Extra Income