On-demand food delivery services have exploded in popularity in the last year, and this review will help you determine whether you should drive as a deliverer with Uber Eats.
In this Uber Eats driver review, go over everything you've ever wanted to know about delivering with Uber Eats, including how much drivers make, how to maximize your earnings, how the app works, and the pros and cons of delivering with Uber Eats.

What is it like?
What is Delivering with Uber Eats Like?
Overall, delivering with Uber Eats is a convenient and flexible method to earn some extra income. The sign-up procedure is straightforward, and the app provides detailed instructions for picking up and delivering food and groceries to its users.
Open the app and deliver whenever you want, and Uber Eats usually offers several different incentives to help you make more money on top of the base pay.
Positive
Work your own hours
Instant payouts (terms may apply)
Supplement income
Drivers may receive promotions, offers, rewards, or opportunities to earn more
Negatives
Waiting at restaurants
Occasional parking issues
Earnings
How Much do Drivers Earn?
Since drivers who deliver with Uber Eats are not paid hourly, they earn based on the number of deliveries they complete. Although the deliverer compensation algorithm isn't public due to many variables like city, time of day, and more, we know the basic structure of each payout per delivery. It looks something like this:
Fare + trip supplement + promotions + tips = your per-delivery earnings
Now let's break down what each of these terms means.
Fare: The time, pickup, drop-off, and distance are all factors in determining fare.
Trip supplement: According to Uber Eats, this recent feature was implemented to "help make every trip worthwhile."
Promotions: During peak hours, you'll discover Surge and Boost on the app, which may increase the amount you can make. If an order qualifies for more than one of these incentives, you'll be paid the highest of the two.
Tips: Customers can tip you for delivering an order, but it is optional, so it is not guaranteed for every trip you complete.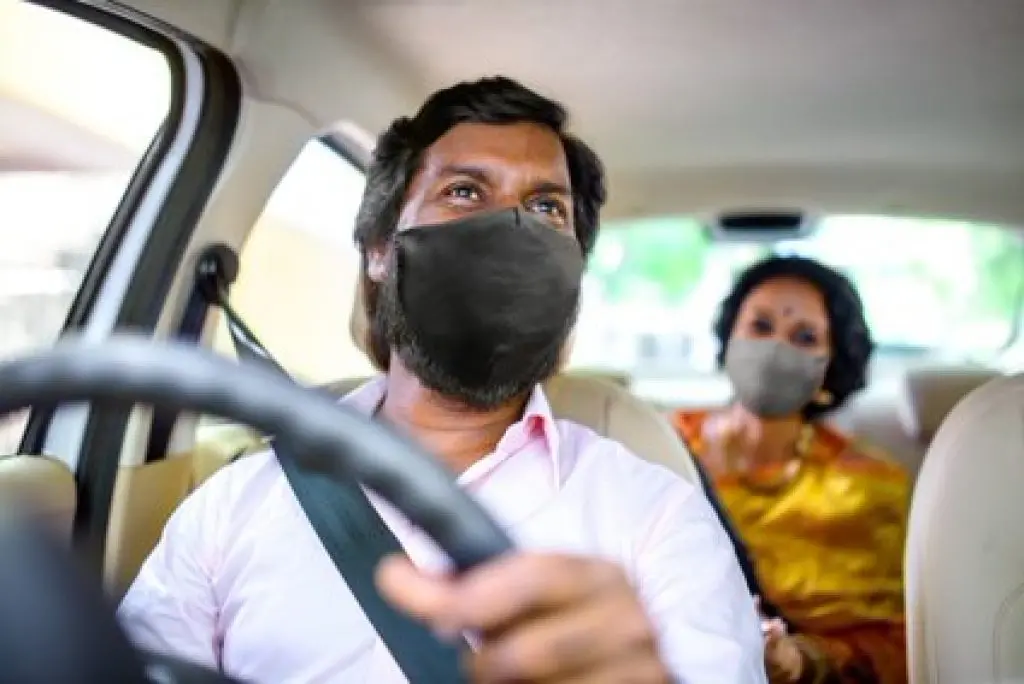 Before you accept an order, you'll see the upfront trip earnings calculation. After the transaction is fulfilled, you may see the precise amount you received for the fare, trip supplement, and promotion.
Tips can be paid within the app by the customer or in cash, and drivers always keep all of their tips!
Minimum Requirements
What are the Minimum Requirements to Deliver?
To start driving, there are some qualifications you must meet:
Delivery By Car:
Meet the minimum age to drive in your city
Have a 2-door or 4-door car
Have a valid driver's license in your name
Submit your Social Security number for us to run a background screening
Delivery By Scooter:
Be at least 19 years old
Have a motorized scooter under 50cc
Have a valid driver's license in your name
Submit your Social Security number for us to run a background screening
When signing up, be sure to choose delivery by scooter under transportation method
The background check generally takes 3-5 days, but it can take longer depending on several factors, such as local government processes or access to county courthouse records. Remember, all that is being checked is any previous criminal history – that's it!
Additionally, there must be no severe traffic offenses or a history of many minor traffic infractions.
Anyone with a felony, violent criminal conviction, or a sexual offense conviction will be rejected from the Uber Eats program.
Sign Up
How do you Sign Up to be a Delivery Driver?
Step 1: Create an account on the official Uber website
Then, download the Uber app, which is available for free in the Apple and Android app stores. If you currently drive with Uber, you may skip this step because both services utilize the same app.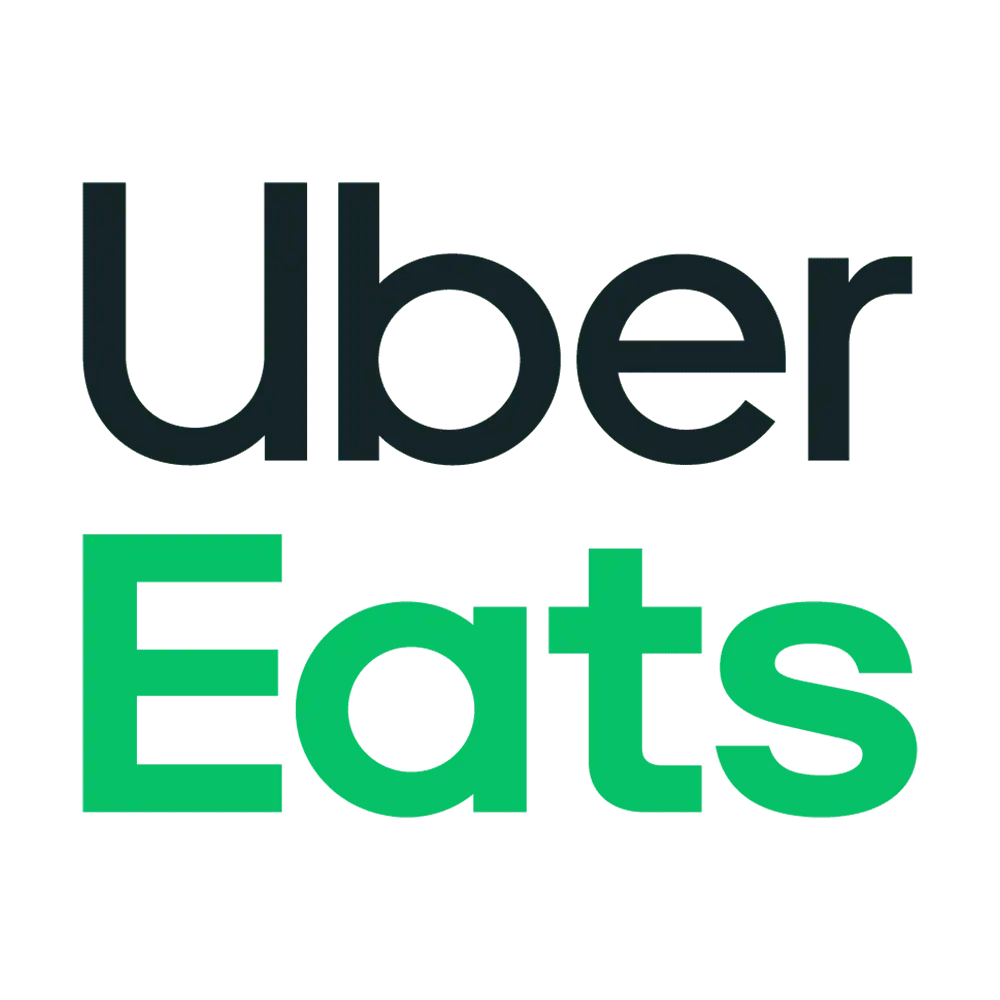 Sign up to deliver with Uber Eats today, and you may get access to guaranteed earning opportunities when you complete the specified required amount of trips!*
*Terms & Conditions Apply. Guaranteed Earnings Are Not Available In All Cities.
Step 2: Register as a deliverer with Uber Eats
If you don't already have an Uber account, you'll need to create one and fill out all of the required information, including name, date of birth, address, and SSN. All this information is required for tax purposes only.
Step 3: Personalize your account & set up payment options
You'll need to add your checking or savings account information to your profile to get paid. You won't be allowed to start delivering until you've set up your payment method. There's also an Instant Pay option, which allows you to cash out anytime you want rather than waiting for your weekly paycheck, but you'll need to attach a debit card to use it. Additional terms may apply.
You may also utilize this option to use alternate map apps, such as Google Maps, Waze, or Apple Maps, instead of the Uber app.
That's all there is to it! Once your background check (safety screening) has cleared, you may begin accepting orders and making deliveries immediately.
Uber Eats App
How do you use the Uber Eats App?
Once you've completed the necessary steps to begin delivering with Uber Eats, receiving and delivering orders is simple. Launch the app and select the blue "Go" icon. This informs Uber that you're available to accept delivery requests.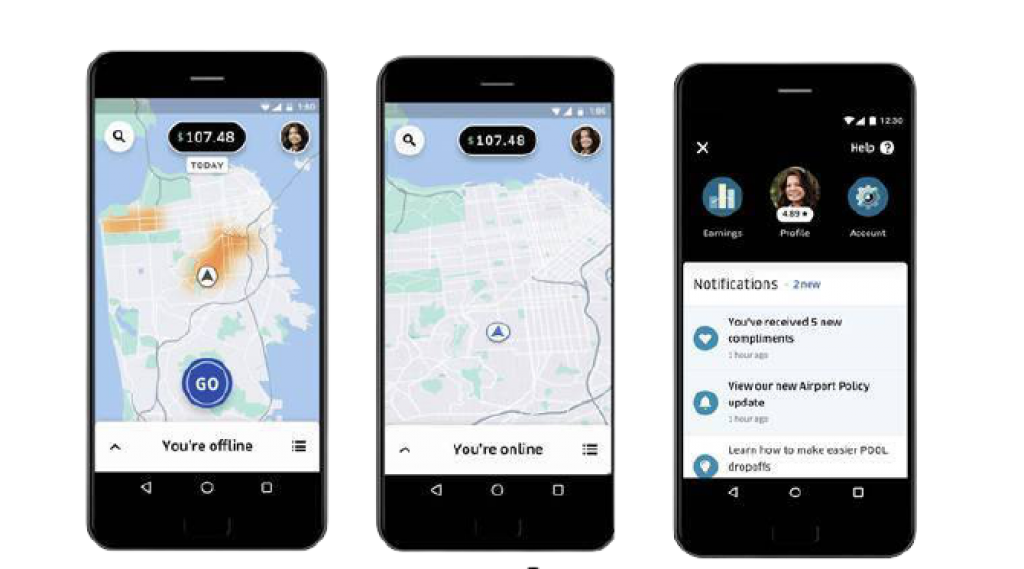 Because you don't have to set your schedule in advance, many deliverers prefer Uber over its competitors since you may start delivering anytime just by opening the app and going online; the Uber app is available 24/7.
Accept Orders
How do you Accept Orders?
Uber Eats matches you with nearby orders based on your location. If you're in the neighborhood and a customer orders with Uber Eats, you'll see the order appear on your phone. When you get a new order, it will be displayed on your app with a flashing blue button, and you'll have approximately 15 seconds to accept the order before it goes away.
Once accepted, the Uber Eats app offers you all the information you'll need, like directions to the restaurant, as well as pick-up instructions and specific drop-off instructions.
How do you Pay?
How do you Pay for Customers' Orders?
Customers may pay for their orders on the app at connected eateries. You won't need to use your money upfront to pay for customers' orders – the customer handles this in the app. Just enter the restaurant and take the customers' order to them.
Before you leave the restaurant, make sure to double-check your order, as there are often multiple orders at the same time.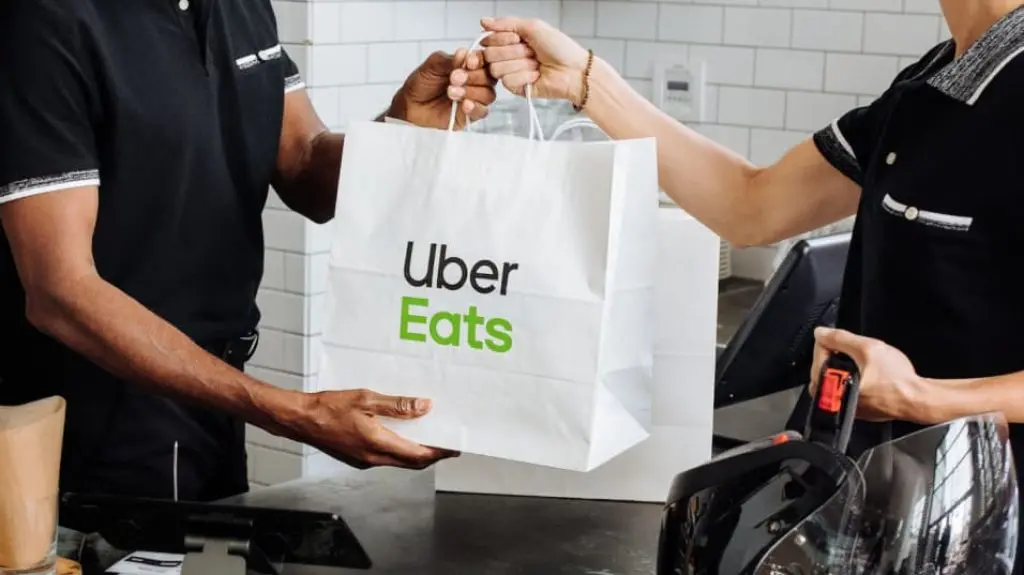 Uber Eats has already collaborated with over 600,000 restaurants, so you're likely to pick up from one of them!
How do you Deliver?
How do you Deliver Food to Customers?
To get a detailed map with step-by-step directions, press the "Start Trip" option in the app after you've picked up the order. Any specific instructions, such as if a key code is required, will be displayed in the app. When you're near, the consumer receives a notification via the app or SMS.
Follow your customer's drop-off instructions and swipe "Complete Trip" once they receive their order.
Customers can choose different drop-off types like "Meet at door", "Leave at door", or "Meet outside" – be sure to be mindful of this as you approach your drop-off location!
Maximize Earnings
How do you Maximize your Earnings?
Watch out for frequent promotions: Surge and Boost promos might help you make a lot more money during deliveries. Surge occurs when there is a higher demand for drivers. Regions on your map will light up red with an additional dollar number, indicating how much prices are elevated for every delivery. Boost is a promotion that pays out more money for every delivery by ensuring higher rates at specified times and locations.
Always act professionally: When you're a delivery person with Uber, always deliver with the utmost professionalism since customers can tip deliverers. When conversing with customers, you should dress appropriately, be courteous, and respond quickly to their messages. Always strive to deliver outstanding service in all you do.
Drive as a driver & food deliverer: This is a significant one, and it's something that a lot of drivers do. You should sign up for additional Uber options and be prepared to drive for them both. So you're not just sitting around waiting for an order when you have free time. Uber offers both food deliverer options as well as traditional transportation for riders.
Compare
How Does Uber Eats Compare?
While Uber Eats, DoorDash, and Instacart offer very similar services to their customers, each company offers slightly different perks to their delivery people. If you'd rather spend more time shopping for orders with larger payouts but take more time, consider shopping for Instacart and read our in-depth review below.
Are you looking for a side gig that offers plenty of flexibility while providing consistent income? Try Instacart. …
Bottom line
Our Final Word
Best Option For Food Delivery!
Although you won't become rich delivering with Uber Eats, you'll definitely be able to supplement your income in your spare time. Overall, delivering with Uber Eats is an easy, low-risk opportunity to supplement your income, save for a vacation, pay off credit card payments, or begin saving for retirement or college. And if that's the type of gig you're looking for, Uber Eats may be a good fit.


Delivery with Uber Eats Review [2023]: How to Earn Extra Income