Are you looking for a side gig that offers plenty of flexibility while providing consistent income? Try Instacart.

Grocery shopping usually means taking money out of your bank account, but it doesn't always have to be that way. For Instacart shoppers, it's a chance to cash in! Workers make money by shopping for groceries at local stores.
Demand for Instacart shoppers, as well as other services like Postmates drivers, has skyrocketed. More people are staying home due to the coronavirus pandemic, but those picking and delivering groceries face risks to their health. Be sure to weigh the risks along with the benefits — extra cash and flexible hours — before signing up.
Pros & Cons
General Overview
Pros
Work your own schedule
Keep 100% of all your tips
Great source of extra income
Cons
Some risk involved due to COVID19
Demand is not always consistant
What Is Instacart?
What Does Instacart Do?
Instacart is a grocery delivery service that partners with local stores to deliver items directly to customers' homes. The service relies on independent contractors and part-time workers to fulfill and transport orders.
The hours are flexible and the orders come through Instacart's Shopper app. The key details, like job responsibilities and the way you earn money, depend on whether you're a full-service or in-store shopper.
There Are 2 Different Kinds Of Shoppers
Full Service Shopper
Independent contractor
Shop and deliver groceries
Able to work an unlimited number of hours per week
Role is available wherever Instacart operates
In Store Shopper
Part-time employee
In-store shopping only (no delivery & a car isn't required)
Work at least 15 to 20 hours per week (includes the weekend)
Get benefits, including 401(k) savings
Temporary in-store shopper jobs are available in many areas to help meet increased demand. These positions are expected to last 90 days
Become A Shopper
How To Sign Up
Download the Shopper app. You'll provide basic information, like your name and location, and give the company permission to perform the background check. Later, you'll use the app to set your availability, pick up gigs, track your earnings and communicate with Instacart's help team if you encounter any issues.
Attend an in-person orientation (in-store shoppers only). Choose a session in the app. This is part of the onboarding process.
Fill out the paperwork. Independent contractors have to sign a contractor agreement and W-9 tax form. Part-time employees sign an offer letter and W-4 tax form.
Register your Instacart payment card. Instacart shoppers use a preloaded payment card when they check out with a customer's order. New shoppers can expect to receive their card within 5 to 7 business days. Shoppers may have the option to pick up a card, depending on their location.
Instacart is the leading grocery delivery service in the United States
We may receive compensation if you use this link
Where Can You Work
Where Can Instacart Work?
Instacart operates in more than 5,500 cities across the U.S. and Canada. Locations range from large urban areas such as San Francisco and New York to smaller communities such as Spring Creek, Nevada, and Lannon, Wisconsin.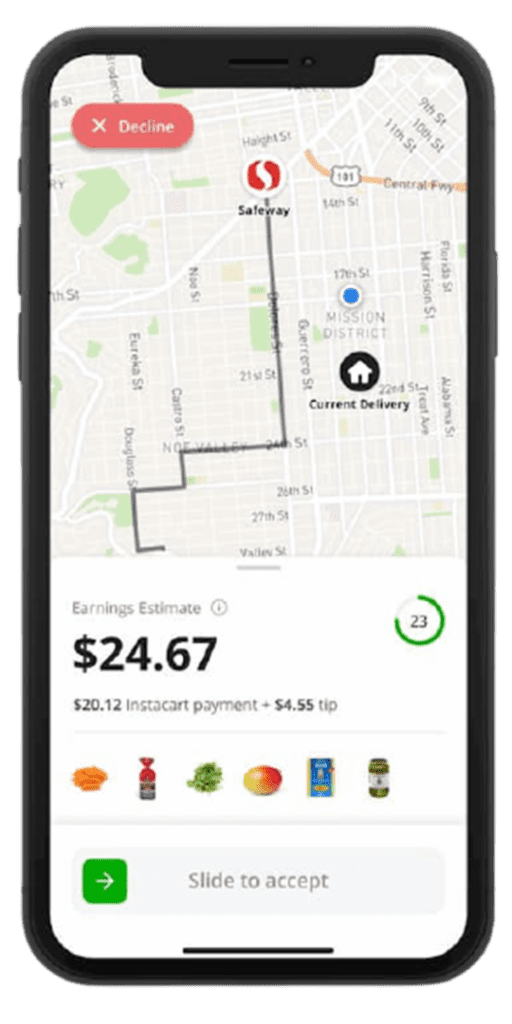 To see whether there are full-service or in-store shopper openings in your area, download the Shopper app and enter your ZIP code.
Important
Instacart is constantly expanding, so if it's not available in your city, check back in the next few months because that may change soon!
How It Compares
How Does Instacart Compare To Others?
Understanding the difference between Instacart and other delivery services (i.e., Uber & DoorDash) is the first step while you are looking for a side hustle. With Instacart, you will shop and deliver only groceries. DoorDash lets you deliver food, drinks, and also goods from all the retailers available. And, with Lyft, you'll stay in your car, but you also will need to pick up passengers and drop them off at their desired location.
Instacart Vs. Lyft Vs. DoorDash
Epic battle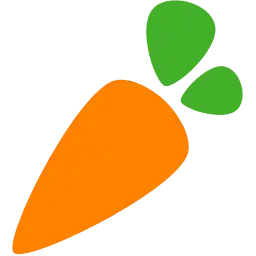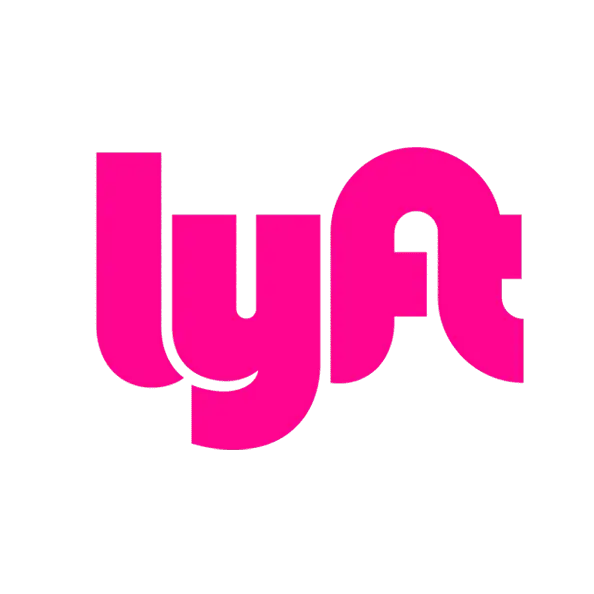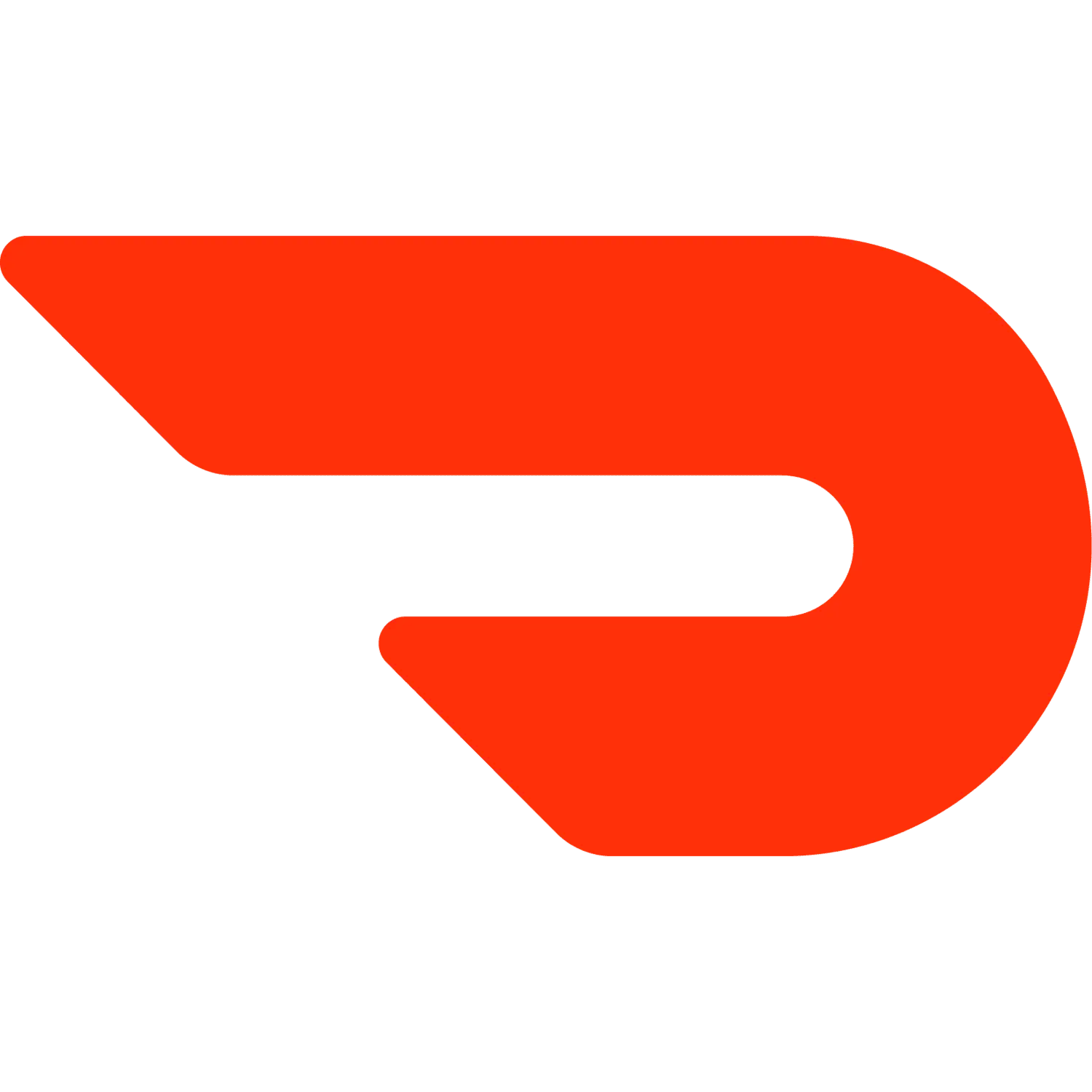 Work Own Hours
Your Hours, Your Time
People In Your Car
Dealbreaker For Some
401K Benefits
Only as an in-store shopper
Payment
How Instacart Pays
Both in-store and full-service shoppers are paid weekly via direct deposit to a checking or savings account.
Full-service shoppers can use instant cash out, an immediate transfer to a debit card, to access their earnings more quickly. You can use instant cash out for the first time after completing five batches. After that, you can cash out at any time, as often as five times per day, as long as you have at least $5 in earnings. There's a $3,000 daily limit.
Since full-service shoppers are considered independent contractors, they may have to make estimated quarterly tax payments. That's because Instacart doesn't withhold taxes from earnings like it does for part-time employees.
Remember to file your quarterly taxes if you are a full-service shopper since you are considered an independent contractor
Rating
Our Rating Of Instacart
Great, but not perfect
Overall, working as an instacart shopper is a great way to earn extra income on the side; however, with COVID19 getting worse, there is some risk involved.

How To Earn Money As An Instacart Shopper